100% of proceeds from FUCF goes directly
to helping people within the CF community
FUCF is the first design of our custom design collection, hive collection by me. The original idea was provided by Sandi of Behind The Smile of a Cystic. We wanted to create a stylish, empowering piece of wearable art for and with the Cystic Fibrosis community.
The Design Meaning
FUCF is an outward expression of power and vulnerability. The lungs are made up by a series of lines to represent a journey. The middle finger, subtly placed in the negative space represents that ongoing fight between strength and weakness.
It is also a communication tool. Coughing fits are common with CF, this design quietly says... hey you, fellow waiting room person, the on judging, 'I don't have ebola, my lungs just don't work'.
Finally, we decided to print on both purple and charcoal grey material. Purple is the CF color. We wanted unity to roll through the design and wearing experience. Purple Power!
The Designer: We collaborated with local designer, Yassee Mohebi. Yassee's inspiration is purpose driven design. She nailed this one! Big shout out to her for this awesome expression of design and style.
The Printer: We worked with a local design company, PorchFly, to print FUCF. More expensive than the big large printing co's but PorchFly is a quality driven company. The extra cost really shows in the print quality!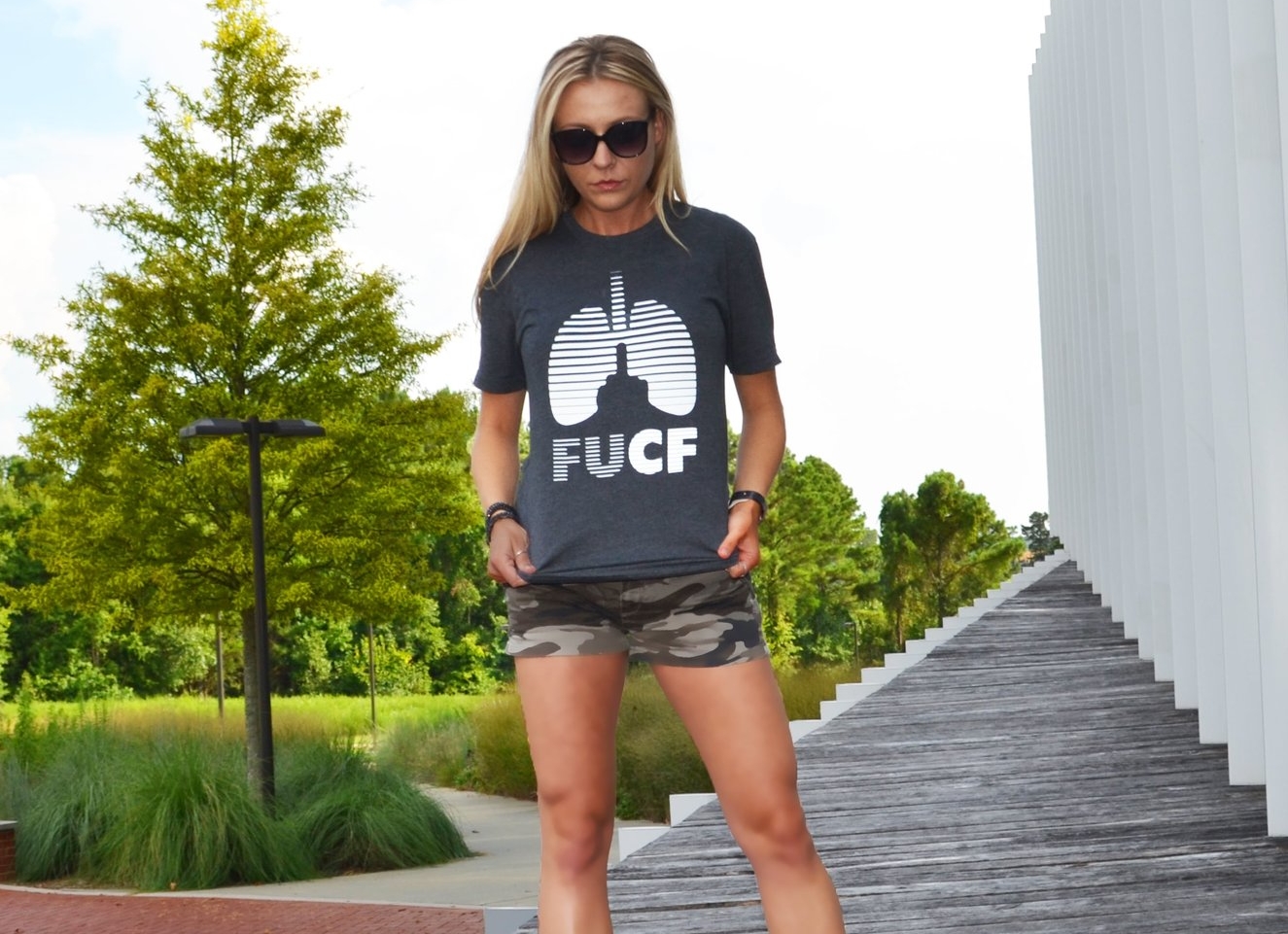 Love what you see? Well, guess what?!
YOU COULD BE NEXT...
Your story matters. We want to honor YOU loud & proud. Let us know the real you by signing up to become a #webe & let the good vibes roll!